Black tea is one of the most popular hot drinks in the world, with millions of cups consumed every day. While many health magazines and websites praise the benefits of green and other teas, little is mentioned of the health benefits of drinking black tea. Here are five of them.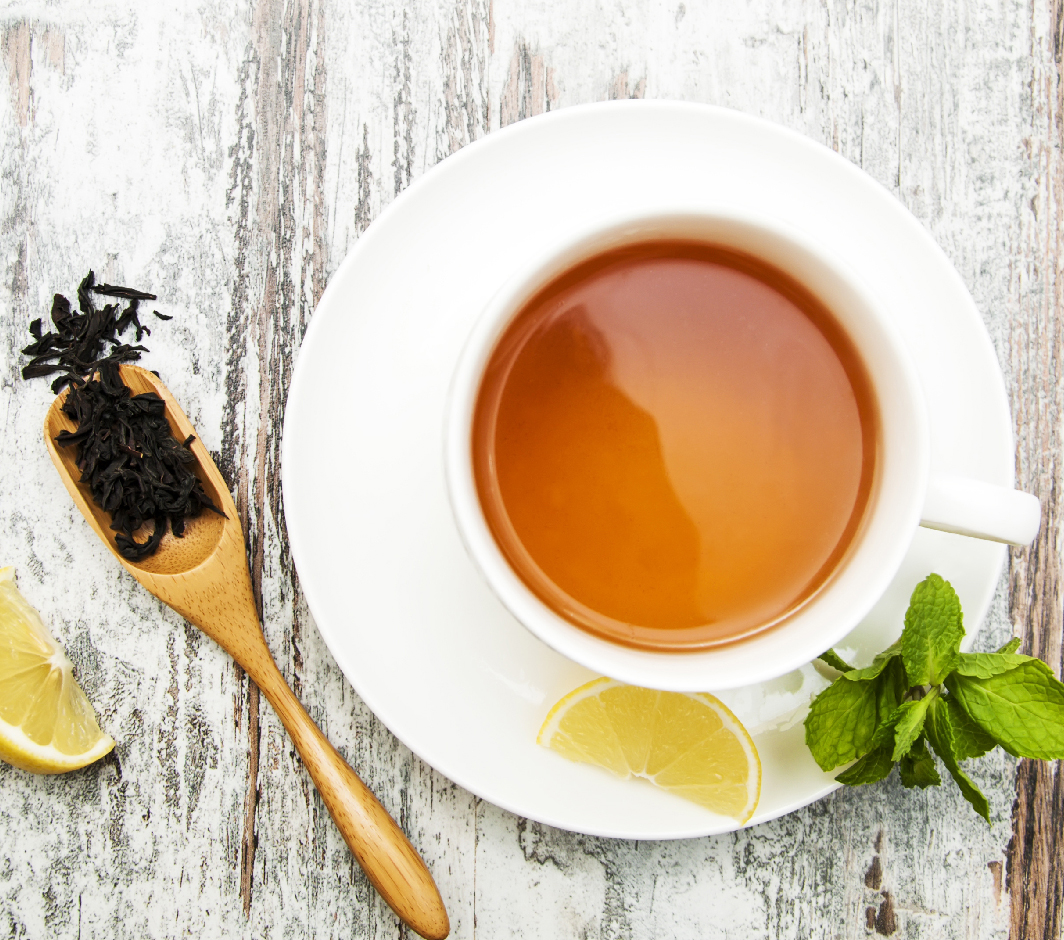 Cardiovascular System
Black tea can help to improve the cardiovascular system, reducing the risk of heart disease and serious health problems, including heart attack and stroke. Studies have linked drinking black tea to a decrease in the risk of cardiovascular disease, although more research is needed to understand why the two are linked. While black tea can help to protect the heart and arteries, it also contains caffeine, which can cause a rise in blood pressure. Therefore, if you have been diagnosed with hypertension (high blood pressure), you should limit tea consumption to three or four cups a day.
Immune Support
Black tea contains powerful antioxidants that prevent free-radical damage to the cells, reduce inflammation and support the immune system. Drinking three cups of black tea every day may offer protection against or help to alleviate the symptoms of some autoimmune diseases, while also increasing resistance to infection and viruses, including the common cold. Adding honey to your tea can also help to soothe a sore throat and settle digestive discomfort such as cramps, indigestion and stomach pain.
Disease Prevention
Black tea contains polysaccharides, which slow the release of sugar into the blood, helping to regulate blood sugar levels. This is important for preventing or managing common conditions, including type 2 diabetes and insulin resistance. Compounds found in tea, combined with the immune-boosting effect of the antioxidants, and may also help to protect against many chronic diseases, including arthritis, heart disease and some types of cancer.
Weight Loss
Studies have found a link between black tea consumption and weight loss. Drinking three or four cups of black tea a day aids blood sugar regulation, which helps to reduce cravings and prevent binge eating.
Anti-Aging
The antioxidants found in black tea can help reduce the visible signs of aging, including wrinkles, and help to maintain skin elasticity. Some beauty products even use compounds found in tea as ingredients in anti-aging creams. In addition, studies have found that drinking black tea over a long period of time can increase bone density and reduce the risk of osteoporosis, bone fractures and other age-related problems with the bones.
Black tea may have powerful health benefits, including a healthier cardiovascular system, immune support, disease prevention, and helping slowing down the aging process. However, as tea contains caffeine, drinking more than four cups a day can cause problems for some people. Insomnia, raised blood pressure and irritability can all result from excess caffeine intake, so you may need to restrict your consumption.