Brands
Our goal is to distribute the highest quality products through our brands and offer a 'one-stop' buying experience for our customers. Brands are a crucial part of what makes Bio Living one of Australia's leading wholesaler in the natural and organic health industry. We are exclusive distributors for an array of local and global brands. Our exclusivity as distributors for these brands means that Bio Living and our range of products are consistently on the forefront and we pride ourselves on distributing products for everyday well-being to an ever growing market of conscious consumers. Check out our brands!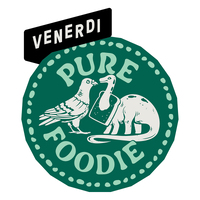 Venerdi
At the forefront of a bread revolution, Venerdi is primarily focused on producing functional breads for the gluten free paleo and keto diet lifestyle.
Hailing from New Zealand, Venerdi offer a variety of gluten free and paleo bread types to suit all tastes. Discover the best-selling Keto bread range, made using whole, natural ingredients.
The complete range is also dairy and soy free.
Venerdi are committed to making the best gluten free breads with nutrition and health at the heart of the recipe. Their products give you the ultimate eating experience – from incredible taste and texture, through to how you feel well after you finish the very last mouthful.
---
Vivalicious
Introduce yourself to superfood with the Vivalicious Introjuice range. A healthy no added sugar juice made with fresh fruit and vegetables, available in varieties that cater to popular aspects of healthy living. With superfoods like Spirulina, Rosehip, Macqui & Mesquite, Vivalicious juices deliver important vitamins, minerals and antioxidants that can help improve digestion, immunity, energy, skin-hydration, and satisfy hunger. Vivalicious is made in Australia from 100% natural ingredients.
---