Brands
Our goal is to distribute the highest quality products through our brands and offer a 'one-stop' buying experience for our customers. Brands are a crucial part of what makes Bio Living one of Australia's leading wholesaler in the natural and organic health industry. We are exclusive distributors for an array of local and global brands. Our exclusivity as distributors for these brands means that Bio Living and our range of products are consistently on the forefront and we pride ourselves on distributing products for everyday well-being to an ever growing market of conscious consumers. Check out our brands!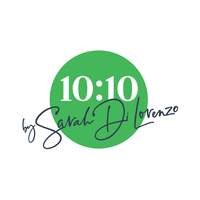 1010 by Sarah Di Lorenzo
Sarah Di Lorenzo is a qualified clinical nutritionist, bestselling author, and health & diet presenter on Australia's number one breakfast program - Sunrise.
The 10:10 by Sarah Di Lorenzo plans and recipe books, which coach clients to healthily and sustainably lose 10 kilos in 10 weeks, have sold over 100,000 copies and rank in the top 5 Australian non-fiction books.
As part of The 10:10 Plan Sarah highlights not only the importance of protein but also enjoyable snacking, and thus The 10:10 Protein Bars were born! The perfect balance between taste, nutrition, low-calorie and high-protein 10:10 bars are a satisfying snack perfect for the mid-afternoon slump, when you're on-the-go, or craving a sweet treat.
---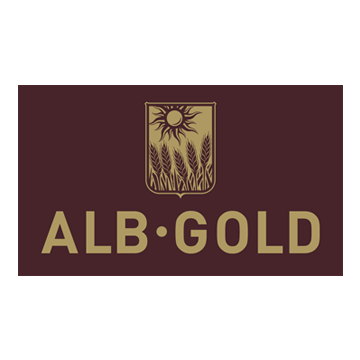 Alb-Gold
Alb-Gold uses organic and natural ingredients from sustainable sources to make a range of speciality organic noodles and kids pasta.
The noodle range are made from organic durum wheat semolina and organic spelt flour. All natural and preservative free, the noodles are quick and easy to prepare so you can have an instant meal in minutes.
Alb-Gold are made from 100% organically grown durum wheat semolina with gluten free options on offer making meal time fun for everyone.
---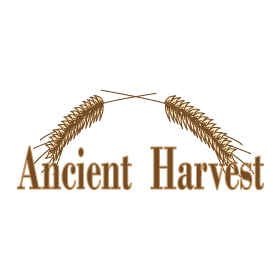 Ancient Harvest
Ancient Harvest wraps are made with stone ground, certified organic flours and are all artisan baked. The organic flours used in our products are obtained from a small family owned business in the township of Gunnedah – proudly Australian made and owned.
They specialise in the highest quality stone ground organic flours, which are grown and processed without the use of chemicals. Their variety of wraps include offerings for paleo, FODMAP and low carb and are all free from any added preservatives.
---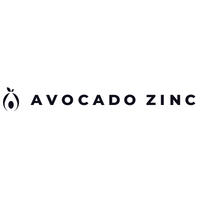 Avocado Zinc
Avocado Zinc's range of non-nano zinc oxide SPF sunscreens and tinted moisturisers safely protect the skin from UVA and UVB rays. A nourishing blend of avocado, calendular, kakadu plum and coconut oils soothe and moisturise the skin without weighing it down or leaving it oily. Suitable for the face, sensitive skin, babies, pregnancy and breastfeeding this gently formulated range is perfect for everyday use. Proudly made in Perth, WA.

---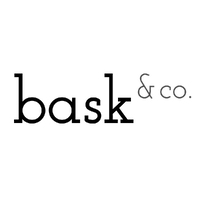 Bask and Co
Bask & Co was founded in 2016 by Janessa Rutter, a gluten and sugar free recipe developer based in Brisbane, QLD. After discovering her own gluten intolerance Janessa created an incredible granola recipe that not only meets the dietary needs of gluten free and plant-based consumers but is also refined sugar free, differentiated from the competition and tastes amazing!
Bask & Co. granola clusters and porridge are made with organic and natural ingredients sourced from local businesses. Each small batch is crafted by hand in our dedicated kitchen to ensure only the highest quality product reaches you.
---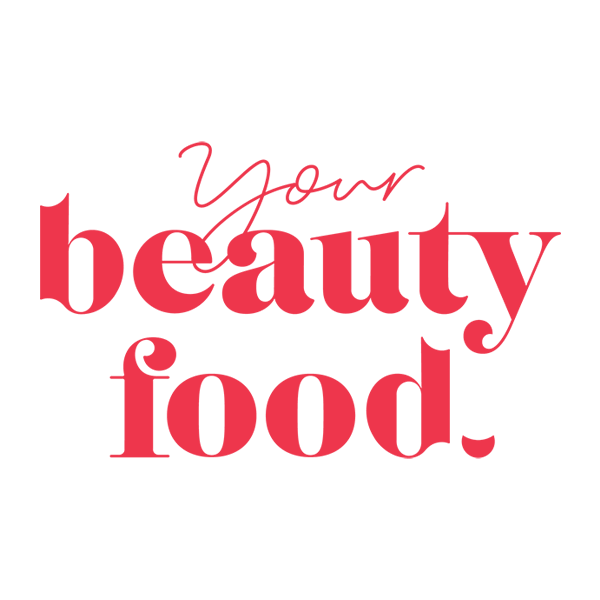 Beauty Food
The most effective way to look good on the outside is to boost your insides. Collagen is your body's natural ally. It tightens and rightens, it seals and heals.
Eat yourself gorgeous with Beauty Food's all-natural snacks and supplements. Thoughtfully formulated by a nutritionist and fitness expert with the goal of providing everyday convenient and delicious products with the added functional benefits of collagen.
---

Blaq
BLAQ is an Australian beauty brand focused on cruelty free skin care and oral care, built on the basis of one core ingredient - activated charcoal. Our products are natural and carefully crafted with the finest ingredients.
Our skin care essentials suit all skin types and are formulated to solve your skin problems by detoxifying and nurturing your skin back to a healthy state.
Our oral care range will transition your teeth into a shade of brilliant white, whilst naturally fighting off bacteria that causes tooth decay, plaque build-up and gum disease.
---
Bob's Red Mill
Bob's Red Mill is the USA's leading brand of natural, certified organic and gluten free wholegrain products. Dedicated to producing natural foods in the natural way, Bob's Red Mill offers a range of certified organic and gluten free oats, cereals, flours, grain and baking mixes.

The diverse range of uncontaminated quick cooking, rolled and steel cut oats are wheat free and grown on dedicated oat fields. Bob's Red Mill is proudly an employee owned company and supporters of the No Kid Hungry partnership – giving back globally to those in need.

Made with premium quality GM free ingredients, Bob's Red Mill is our one stop shop to all things wholegrain.
Bio Living is the exclusive wholesaler and distributor of Bob's Red Mill in Australia. We deliver nationally the next day for metro areas and up to 3 business days for regional areas. Order Bob's Red Mill today for fast shipping.
---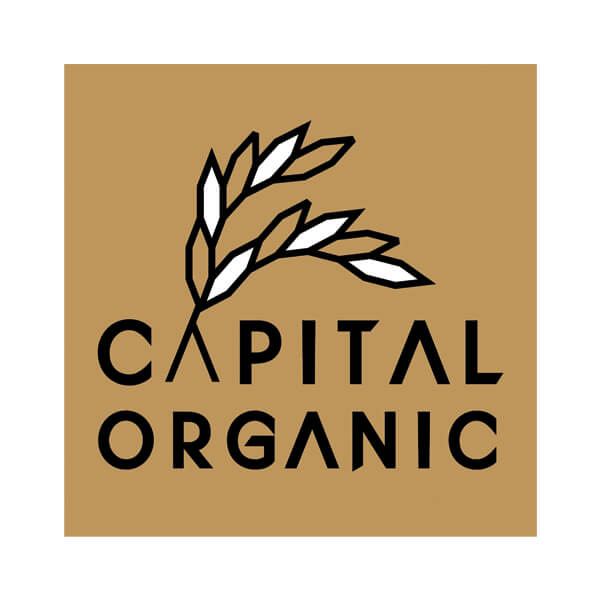 Capital Organic
For over 30 years, Capital Organic have been proudly supplying organic rice products while supporting local and sustainable Thai farmers.
Their organic white and brown rice vermicelli noodles are a great gluten free alternative to wheat noodles and suit a variety of dishes from soups to salads.
Roll traditional Vietnamese rice paper rolls using the organic rice paper sheets. Capital Organic is your one stop shop to authentic and traditional rice products.
---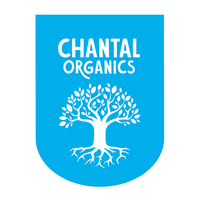 Chantal Organics
At Chantal Organics we believe in unleashing the genius of nature for a healthy you & healthy planet! Organic food isn't just about healthy, pure and delicious food – it's the centre of powerful change at every level. It helps preserve precious resources, biodiversity, soil health and fragile ecosystems while promoting a healthier future for your family, farmers and ultimately, the planet.
Our range of pantry essentials are made using only the best organically-grown ingredients, just as nature intended. Find a new level of nourishment with our organic tomato sauces and coconut products, and enjoy the convenience of our probiotic oat cups.
---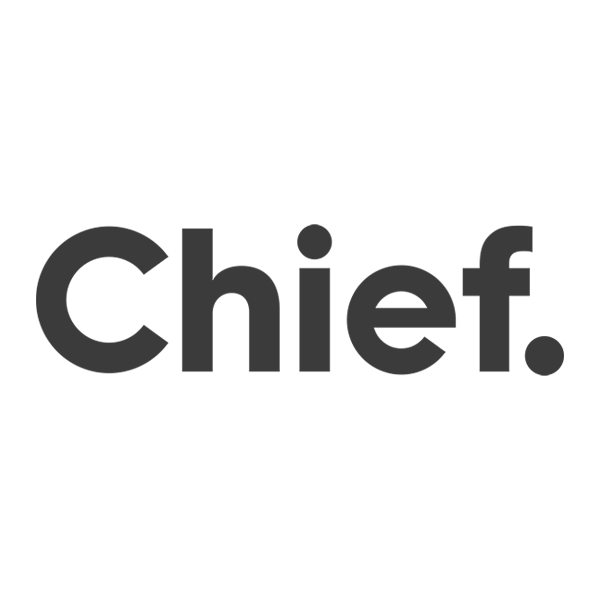 Chief Collagen
Whether it's sweet or savoury snacking, Chief have you covered with their all natural range of collagen protein bars and organic grass-fed beef bars and biltong. Chief protein bars deliver a massive 11g collagen per serve and are loaded with plenty of healthy fats to keep you feeling full for longer. Our grass-fed beef bars and biltong are the healthier alternative to jerky, slow-dried for maximum tenderness and to retain vital nutrients. Carefully formulated to provide the ultimate in clean nutrition and flavour, Chief snacks are gluten free, dairy free, low sugar and paleo friendly.
---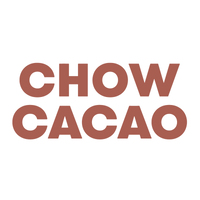 Chow Cacao
Chow Cacao chocolates are real sweet treats by a couple of real sweet tooths based in Byron Bay. We're proud as punch to be behind a brand that makes chocolate that's
good for you, your soul and the planet. Our mouth-watering range of handcrafted, organic chocolate bridges the gap between 'healthier' chocolate and the traditional.
We continue to champion organic and sustainable ingredients like our fairly traded, organic cacao from Peru and organic coconut sugar from Indonesia, which form the
heart of each and every creation here at Chow Cacao.

As lovers of nostalgic flavours, we take extra care to develop each of our plant-based chocolates, adding delicious and ethical ingredients with the perfect taste and texture.
We then wrap them in 100% plant-based and home compostable packaging to reduce our environmental footprint. It's simply good tasting, good quality chocolate made by good people!
---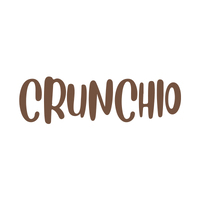 Crunchio
Crunchio is a small family business based in the Northern Rivers of NSW. We have a passion for healthy and organic foods and for recreating our favourite childhood treats in a healthy, more sustainable way.
Created when founder Alice wanted an alternative chocolate drink for her son that had to be full of nutrients, with less sugar AND win over the taste buds of a two-yearold.
That's how Crunchio was born!
Crunchio is a healthy, delicious, nutritious chocolate drink alternative made with entirely organic ingredients so you can fuel your body and treat yourself at the same
time – guilt free!
---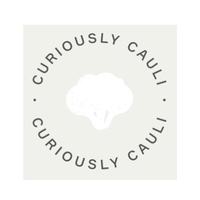 Curiously Cauli
We believe everyone deserves access to tasty, affordable and nutritious alternatives to highly processed food. Our Founder Bianca Luscombe (a Type 1 Diabetic) has
combined her 3 passions – creativity, food and health – to revolutionise some of our favourite ready-to-go comfort foods. In creating new recipes, she found one ingredient
stood out from the rest - cauliflower.
Cauliflower is exceptionally rich in immune-boosting antioxidants, assists inflammation, is a good source of B-complex such as folates, B5, B1, B6 and B3 and contains more
Vitamin C than an orange! Cauliflower also supports liver detoxification and promotes levels of beneficial bacteria in the gut.
Our cauli crackers and crispbread are made with 100% locally grown cauliflower from NSW and VIC farms. We proudly use grade 2 cauliflowers that don't reach supermarkets, due to their high cosmetic standards, and would otherwise go to waste. All our products are vegan, gluten free, preservative free, GMO fee and refined sugar free.
---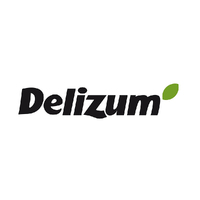 Delizum
A leader in the European organic market, for the past 20 years Delizum have been proudly championing sustainability, biodiversity, preservation and quality above all else. Their range of preserves are made with organic fruits from the fertile land of Murcia Spain, a coastal Mediterranean region renowned for its high quality crops.
The Delizum range of gourmet jams are made with simple ingredients from organic regional farming to preserve the fruits outstanding quality and unique flavour. Each variant is comprised of 70% fruit to deliver a true-to-nature flavour experience!
---

English Tea Shop
A beautiful range of organic and fair trade tea that celebrates a heartfelt commitment to sustainability in every cup. English Tea Shop is passionate about supporting local Sri Lankan famers with ethical practices at the core of their philosophy.
Handcrafted organic and fair trade tea blends made from the finest organic ingredients, English Tea Shop has a wide range of organic classic tea, specialty tea, herbal tea and caffeine free tea. Available in sustainable eco-friendly packaging to reduce your environmental footprint.
We also offer a unique range of organic tea gifting, perfect for tea-lovers on any occasion.
---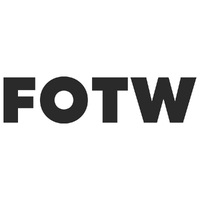 Flavours of the World
Food Re-imagined! Flavours of the World offers delicious aromatic foundation spice mixes for you to easily explore the flavours of some of the most loved cuisines of the world.
We open the doors to the spice route, uncovering all that has shaped the world's most desired cuisines. With 6 regions to explore our exciting and tasty recipes open up your passport to a world of flavour.
FOTW all-natural spice mixes deliver the colour, taste and aroma of food from the most exotic corners of the globe. Infuse your culinary creations with extraordinary taste experiences, allowing the magic of cooking to take you away… or bring you closer to home.
---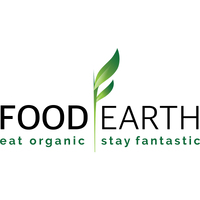 Food Earth
Food Earth aims to make mealtimes easier, healthier and tastier by providing organic and nutritious ready-to-eat and convenient foods.
Food Earth provides the most exotic Indian dishes, in the healthiest form with the best organic ingredients. It thrives on delivering convenience to customers through
effortless and healthy meals.
Enjoy the delicious authentic flavours of India with our Organic Simmer Sauce range. Simply heat and mix with your favourite protein and vegetables for a quick, easy and
flavourful curry. The Food Earth range is USDA certified organic, certified plant-based, gluten free and non GMO.
---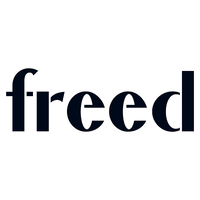 Freed Beverages
Iced tea is renowned for having a load of sugar; often more than a can of soft drink. In Australia we've lacked a good-for-you alternative. Freed changes this with our modern take on a classic. Our premium range focuses on high quality, unsweetened brewed Assam black tea with delicious all-natural flavour combinations and a touch of sparkling.
Freed iced sparkling teas have no sugar, and we don't use any of those sugar chemicals or sweeteners like so many on the market do. We are also Australian Organic Certified so don't use any preservatives or artificial flavours. With only 6 calories per can and 10mg of caffeine Freed is the on-the-go drink you can feel good about. Freed brew their tea locally in Melbourne and blend and can in Geelong.
---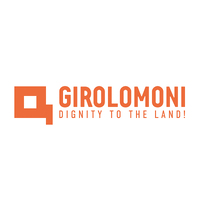 Girolomoni
As one of the finest Italian organic pasta manufacturers in the world, Girolomoni offers a wide variety of certified organic pasta including organic durum wheat, spelt, wholemeal and khorasan varieties.
From spaghetti, spirals, linguine and penne to lasagne sheets and angel hair - the offer is endless. Bronze extruded and using a slow drying technique, Girolomoni's premium range of organic pasta will make meal times feel like you're eating in a small Italian village.
---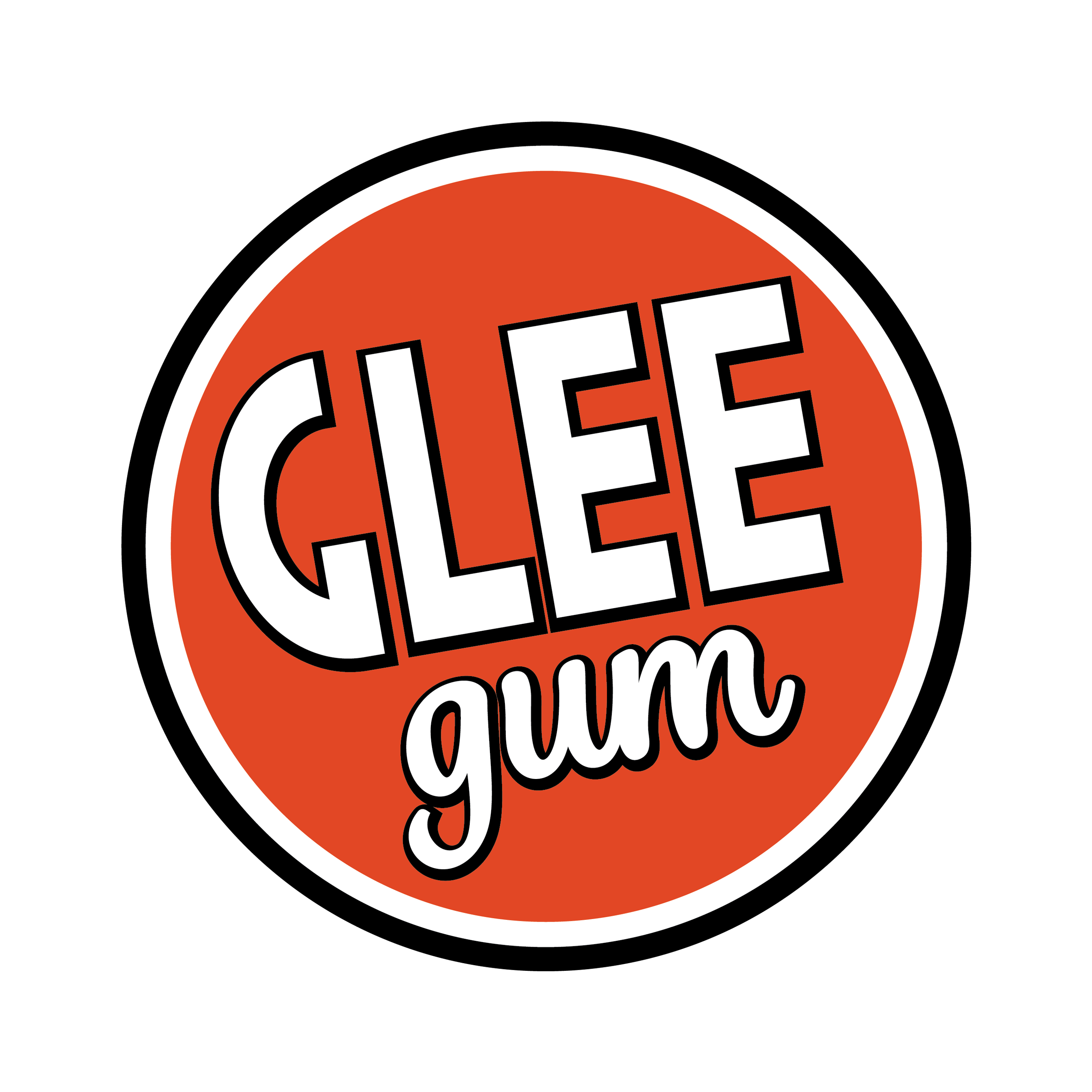 Glee Gum
Glee Gum is a natural sugar-free and plastic free chewing gum that does not contain artificial colours, flavours, sweeteners, or preservatives. It's also aspartame free, non-GMO project verified and made with chicle, a tree sap harvested sustainably to help conserve the rainforest of Central America.
Glee Gum is eco-friendly and packaged in recyclable material with no blister packs. This sugar-free gum comes in 5 great flavours and is sweetened with 100% xylitol from American birch and beech trees for added dental benefits.
It's the best alternative to conventional and synthetic gums. So, change what you chew!
---
Gluten Freedom
Gluten Freedom has always been about pushing the boundaries that little bit further to create a range of gluten free breads. These gluten free breads use a time-honoured sourdough fermentation methods and marries them with a more innovative and dynamic flavour profile.
Superfood based, the Gluten Freedom range includes gluten free breads, buns, bagels and pizza bases. They are also vegan friendly, dairy free and soy free. The taste and texture of the breads speak for itself – flocking good!
---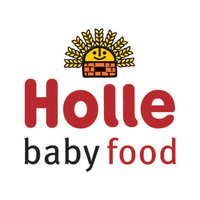 Holle
For over 85 years, Holle have been creating certified organic baby infant formulas and foods, making it one of the first organic baby food manufacturers in Europe.
Holle is also a Demeter certified company, meaning it only uses superior-quality, Demeter certified milk from cows gazed on biodynamic farms, which is higher in vitamin E and beta carotene than regular milk.
Biodynamic farmers use an organic approach that harnesses the holistic qualities of their growing cycles. Whether soil, seeds, plants, animals or humans - each element in the agricultural system has its own uniquely important role to play. Each element supports and strengthens the others and in doing so creates a farm that is a natural and self-contained living organism. Demeter agriculture is unique in its consistent and holistic approach because, through its biodynamic growing methods, it gives back to nature more than it takes out.
Holle is one of the leading Demeter certified baby food manufacturers and has created a line of the purest organic infant baby formulas and organic baby foods including porridges and snacks.
---
Honest Sea
You won't be able to get enough of our organic roasted seaweed snacks and bites - crunchy, papery thin and delicious!
This superfood from the sea is an honest tasty snack that packs a punch with nutrients and minerals.
With a variety of flavours, sizes and products available, they're the perfect snack for kids and adults. Certified organic and Australian owned, our Honest Sea products are also gluten free, non-GMO and Kosher with some vegan options.
---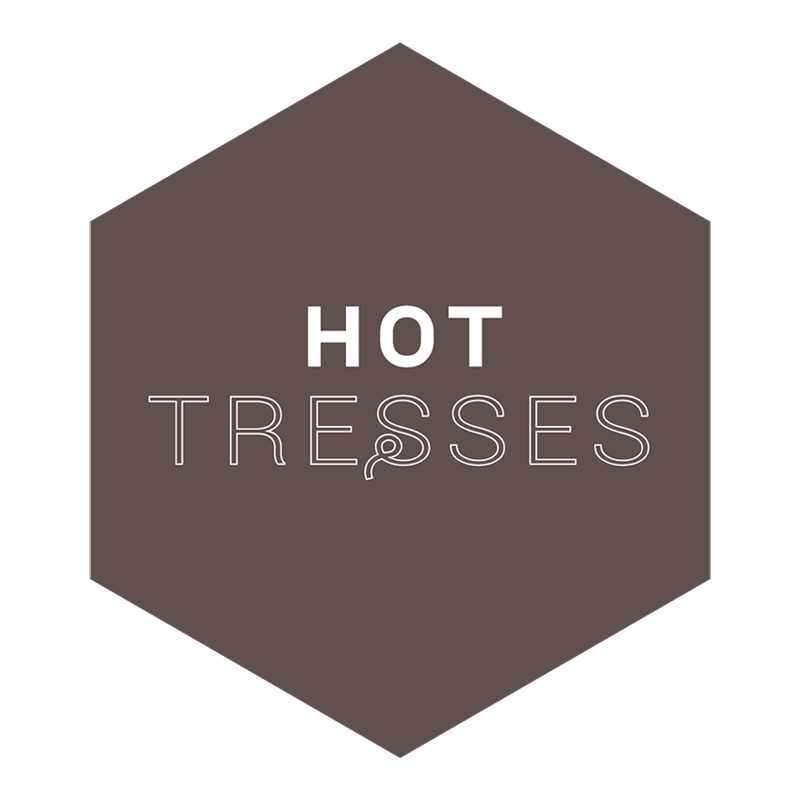 Hot Tresses
Hot Tresses salon quality natural hair care range is designed to rehabilitate your hair by reducing the need for heat styling and cutting out the chemicals. Create hair volume and stimulate hair growth naturally with this Australian owned, vegan and cruelty free hair care brand.
Our Rehab shampoo, conditioner and leave in treatment are sulfate and paraben free and use organic plant-based botanical ingredients like ylang ylang, paw paw and green clay to improve hair quality, strength and shine with every wash. Indigo Babe is perfect to neutralise any brassy blonde and copper tones while providing a nourishing natural hair treatment.
---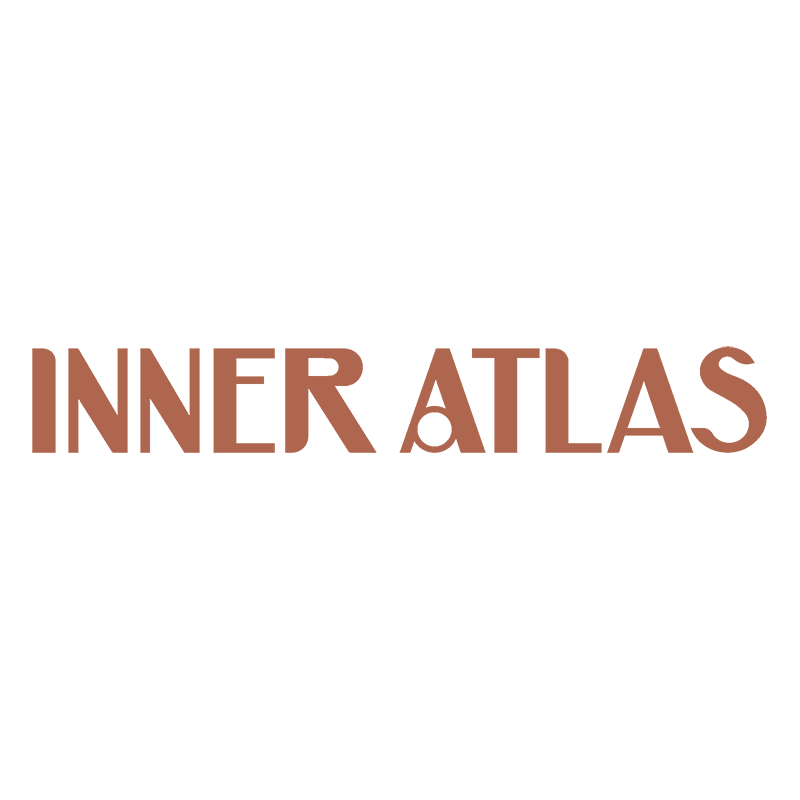 Inner Atlas
Inner Atlas adaptogenic mushrooms blends are proudly crafted in Australia using only the highest quality natural and organic ingredients, and are a simple and delicious way to enjoy the benefits of medical mushrooms. No fillers, flavouring, sweeteners or emulsifiers in sight. Inner Atlas guarantee beta-d-glucan levels of greater than 30%, stimulating biological responses that help support immunity, enhance focus and memory, nourish the gut and reduce stress and anxiety.
---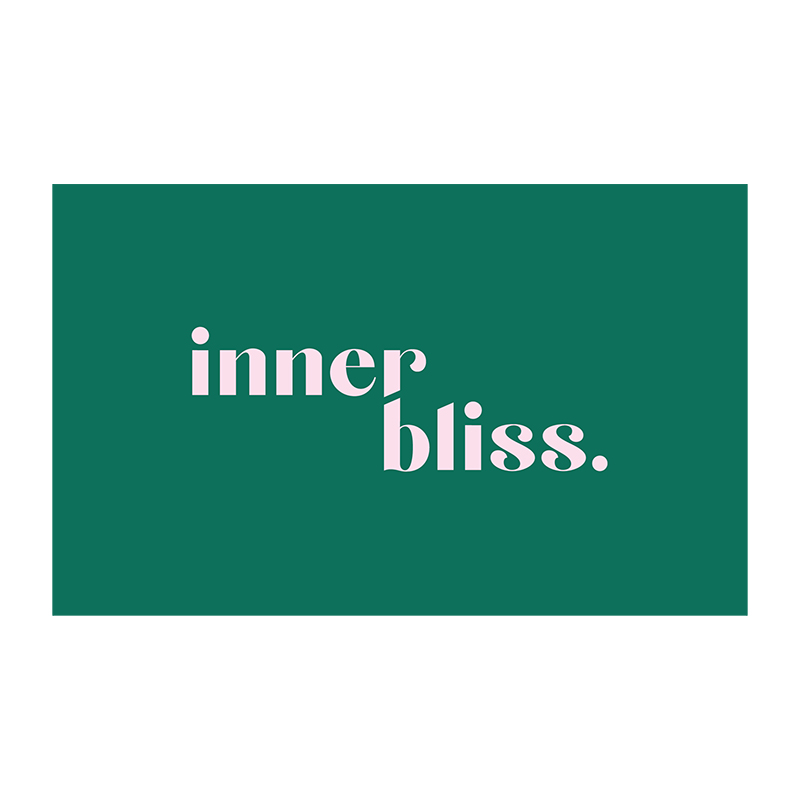 Inner Bliss
Created by naturopaths with over 20 years experience, the Inner Bliss range of collagen products is formulated with 100% hydrolysed bovine collagen peptides (type 1 & 3). All ingredients have been sourced for their purity and potency and are qualified as medicinal Naturopath grade. With a focus on gut health, Inner Bliss blends are designed to help support and restore gut integrity by reducing digestive discomforts, inflammation and encouraging good bacteria.
---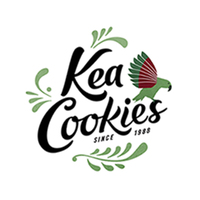 Kea Cookies
Family owned and operated in Auckland NZ, Kea Cookies have been baking great tasting cookies for over 30 years.
We're proud to bring you delicious traditional homestyle recipes while remaining gluten free, wheat free, dairy free, egg free and vegan friendly.
Take your afternoon tea to the next level with Kea Cookies!
---
Koko & Karma
Koko & Karma is a world first, taking the top supplement needs and combining them with fresh, pure coconut water. Enhance your on-the-go hydration with functional ingredients like collagen, hemp, prebiotics and immunity vitamins. With no added sugar, no preservatives and from single origin sustainably sourced coconuts.
---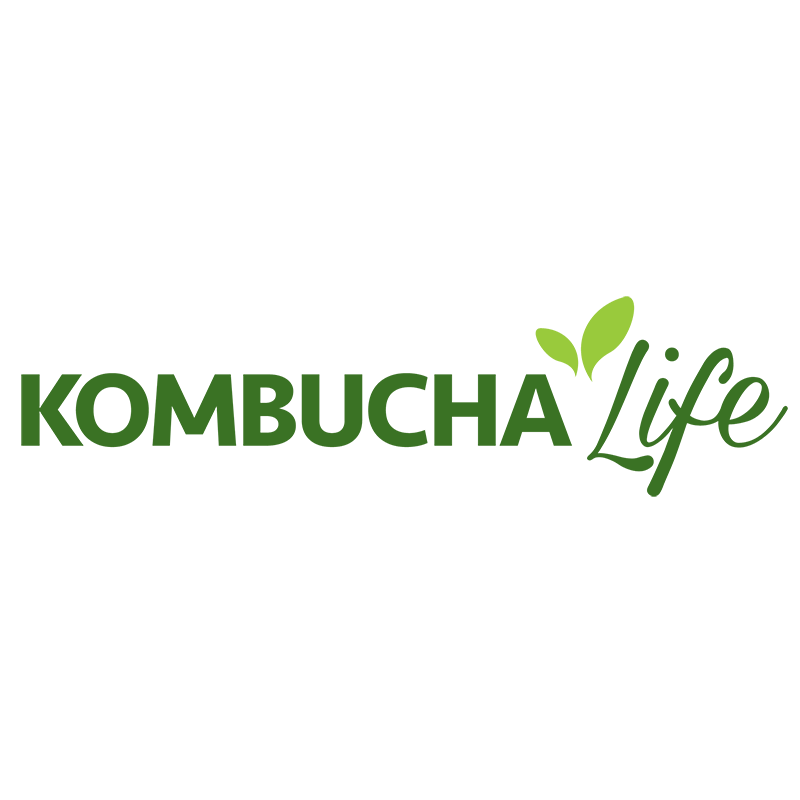 Kombucha Life
Enjoy the taste and benefits of sparkling probiotics in the organic Kombucha Life range, to energise and balance your body.
Detox and promote a healthy gut with sugar free Kombucha Life. A preservative free kombucha, that is also raw and vegan. Available in BPA free bottles that do not need to be refrigerated, however we do recommend consuming chilled for a refreshing experience.
---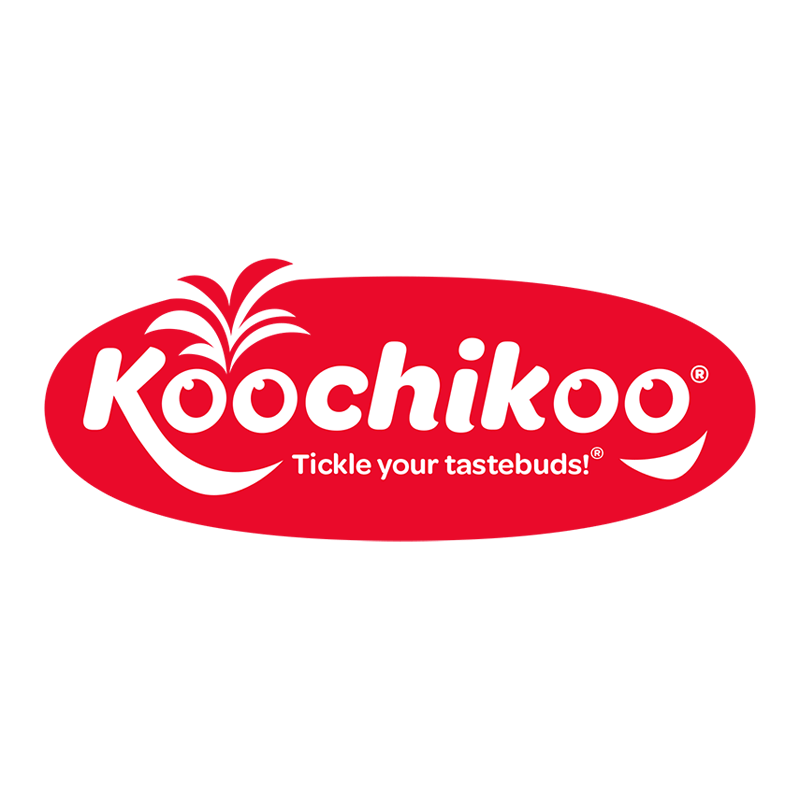 Koochikoo
Koochikoo is proud to be pioneering the world's first certified organic, sugar free lollipops. Koochikoo is likely one of the first words your grandma said to you to inspire a smile or a laugh. Our own Grandma Sal loves a good smile and these lollipops will tickle your tastebuds. These lollipops are the perfect fit for our mission to promote healthy smiles around the world. Our sugar free lollipops are naturally sweetened with tapioca fibre and available in four superfruit flavour combinations that include Pineapple Orange, Fuji Apple, Blueberry Lemon and Pomegranate Blueberry. Koochikoo lollipops are gluten free, vegan, non-GMO and contain only 10 calories.
---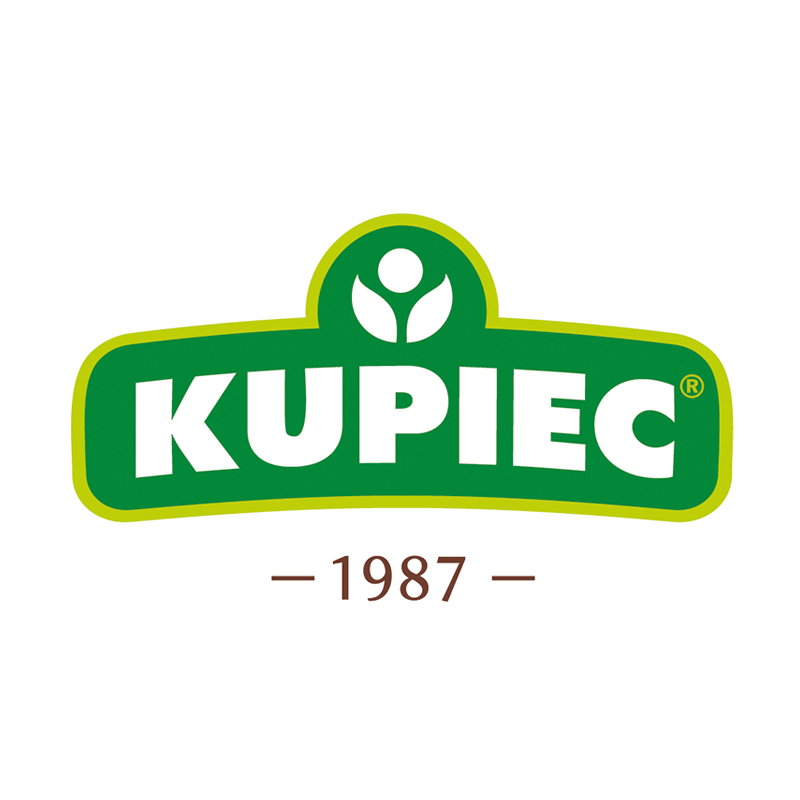 Kupiec
Kupiec's range of Belgian chocolate coated rice cakes are made with the goodness of wholegrain brown rice. A delicious gluten free snack perfect for when you're craving something sweet.
For the traditionalists there's milk chocolate and dark chocolate rice cakes, or for an extra layer of snacking indulgence try our salted caramel and raspberry flavours.
---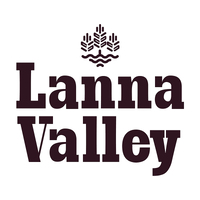 Lanna Valley
Redefining snacking – one organic rice cracker at a time. Oven baked to perfection, flavoursome seasonings are added for a light, crispy & tasty rice cracker. Lanna Valley takes pride in creating a snack that's not just good for you, but also for your taste buds. Organic, vegan, gluten & preservative free, these rice crackers are the perfect choice for those who seek a snack that's naturally better, available in 4 flavours.
---
Lavera
Made in Germany and founded in 1987, Lavera is a complete range of natural and organic skin care, body care and hair care that is Certified Natural and Cruelty Free by NATRUE. We reflect our ethos and aim to creating pure beauty products that are completely free from synthetics, perfumes and preservatives. Lavera's wide range of products are non-irritating, making them perfect for those with sensitive skin, allergies and other skin conditions. We only use natural and effective plant-based ingredients and pure minerals from controlled organic cultivation.
Manufacturing is performed gently at the highest technical level utilising green power and renewable raw materials. Our formulations are 100% compatible for the whole family and for even the most sensitive.
---
---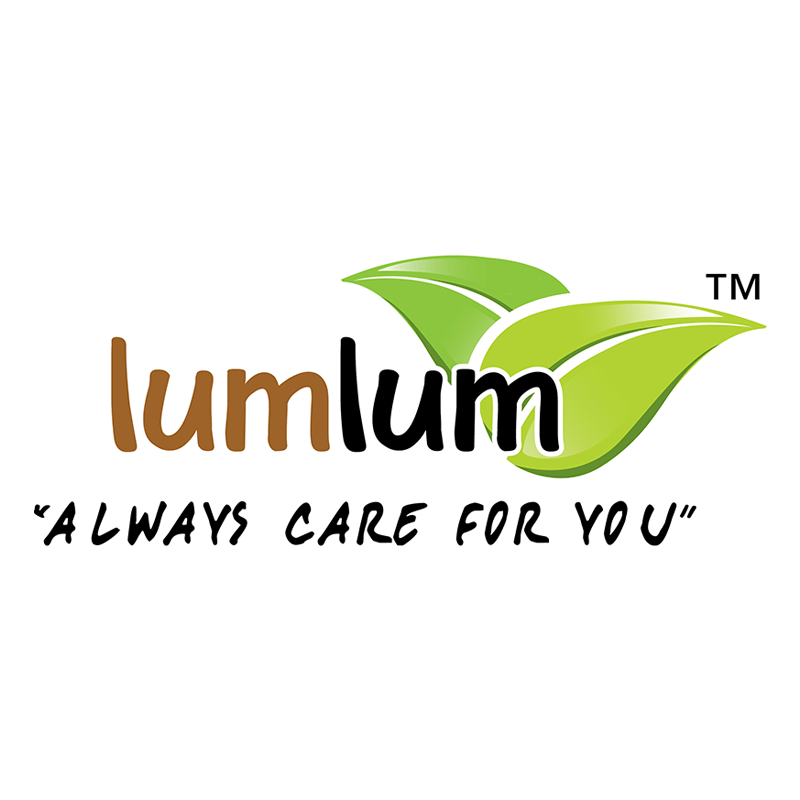 Lum Lum
Based on the concept of "Good Food, Good Life" Lum Lum have been providing certified organic Thai cooking sauces and vegan curry kits since 2010.
Lum Lum use fresh natural and organic ingredients grown using sustainable farming methods on their own Chita Organic farm in Lamphun Province, Thailand.
Cook authentic organic Thai recipes at home with Lum Lum's ready to cook organic stirfry and organic curry kits, and complete the meal with traditional Asian sauces like organic soy sauce, sweet & sour and chili sauce.
---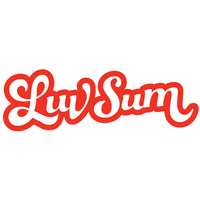 Luv Sum
Live the Luv Sum Life! Extreme fun, serious goodness, awesome snacks and a great pick-me-up anytime of the day.
A healthier alternative to naughty snack foods, Luv Sum's Australian-made raw snack range uses all natural ingredients and is preservative free.
Wholesome goodness served with fun and convenience – that's Luv Sum!
---
Maison Therese
Maison Therese is New Zealand's premium pickle brand. This third generation family owned operation has become the benchmark for quality within the preserve category and is the product of choice for many chefs and food lovers alike. Created using quality ingredients free from artificial preservatives, colours, or flavours, our range of products taste just like homemade.
Maison Therese's range of relishes is a collection of traditional favourites and modern day, user friendly preserves. These products have been developed in a wholesome kitchen with a love for food. They all easily enhance any dish to give the 'wow' factor.
---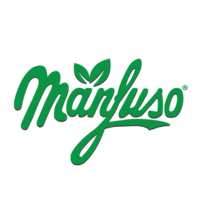 Manfuso
A family business situated in the heart of Naples - Italy, Conserve Manfuso have been providing the world with exceptional organic canned products since 1983.
Discover a full range of certified organic legumes, beans, pulses and canned tomatoes. Manfuso takes great pride in sourcing raw materials only from certified producers, with ingredients exclusively from organic farming.
Organic, gluten free, high in protein and fibre, with no added salt – you'll find goodness in every can! Packed in BPA Free cans, Manfuso provide a core range of pantry essentials.
---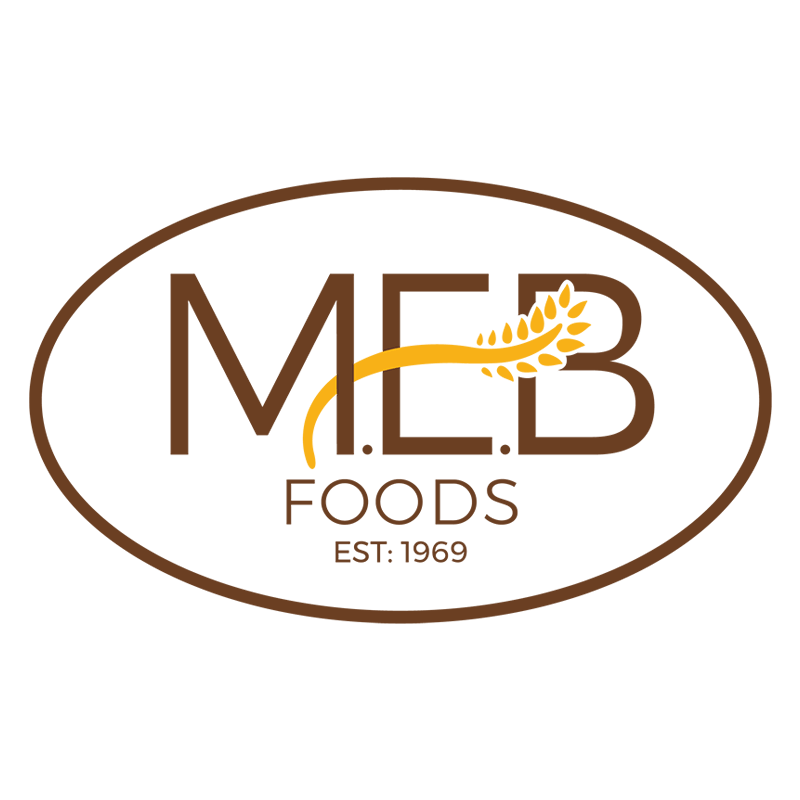 MEB Foods
Quality bakers since 1969, MEB Foods is committed to using the best ingredients to make the best products. All our products are proudly made in Australia and from 100% Australian ingredients.
Our Certified Organic Superfood wraps are packed with real vegetables and grains and are also vegan friendly and preservative free. Fuel your active and healthier lifestyle with wraps the way nature intended.
---
---
Mrs Rogers
Mrs Rogers believes that freshly packed premium herbs & spices are the natural, healthy way to add taste and flavour to food. Our ECO pack organic herbs and spices range delivers all your favourites in resealable eco-friendly packaging.
A 100% recycled, unbleached carboard box that is both recyclable and biodegradable and airtight zip-lock bag that seals in the flavours and aromas of your herbs & spices so they stay fresher, longer.
The bag is made from a unique plant-based laminated film meaning it is also home-compostable.
Mrs Rogers products are packed in New Zealand from premium ingredients and certified organic by BioGro NZ.
---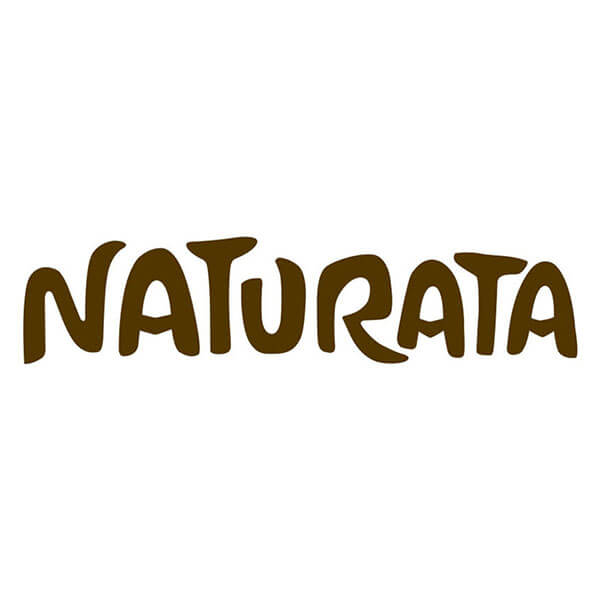 Naturata
Naturata stands for premium organic and biodynamic condiments and cooking ingredients made in Germany.
Our pantry essential include vegetable stock cubes that are certified organic and carry the Demeter label, which means they have been grown to strict biodynamic standards – in harmony with nature.
---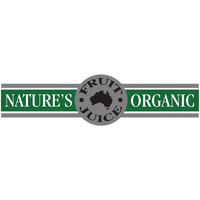 Nature's Organic
Nature's Organic is the easy organic choice. Made in Australia from high quality ingredients, our range of juices have been carefully selected with the upmost care.
Nature's Organic is NASAA Certified Organic - Australia's highest rating organic certification - meaning you know that you're getting only the best quality organic juice. All of our juices are cold pressed and pasteurised in the bottle. It's a unique method that assures minimal heat treatment, meaning that the integrity of the juice is maintained throughout the bottling process.
Nature's Organic juice is made in the beautiful Adelaide Hills, a region famous for wineries and orchards due to its temporal climate. The weather and pristine air and soil make it ideal for growing the fruit and vegetables that go into our juice.
---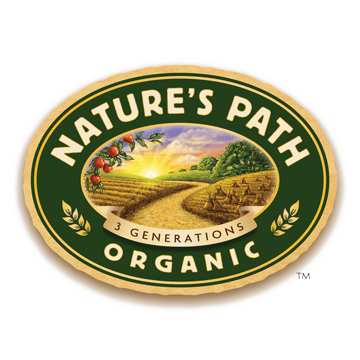 Nature's Path
Our selection of USDA certified organic cereals will have you looking forward to breakfast time. Choose from a range of GMO free cereals including organic granolas, superfood cereals and gluten free cornflakes.
A popular choice for both parents and kids, there is also a wide selection of fun and healthy organic kids cereals. Made from nutritious wholegrain ingredients, all Nature's Path cereals are Organic, GMO Free and Kosher.
---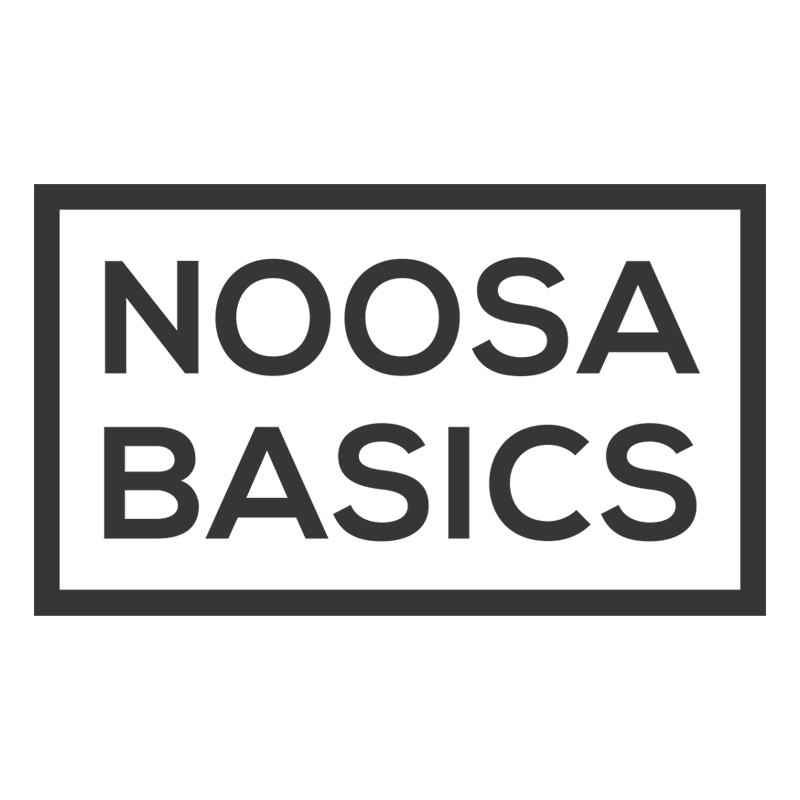 Noosa Basics
Noosa Basics is a small batch apothecary based in Noosa, Australia, dedicated to making natural and organic personal care and body products, that not only work but are actually good for you.
Whether you're looking for natural, aluminium free or eco-friendly deodorant, charcoal dental floss, or all natural skincare, Noosa Basics products have you covered using formulations that are hand-made using natural and organic botanical ingredients.
Noosa Basics – your one stop shop for vegan and cruelty free body and personal care.
---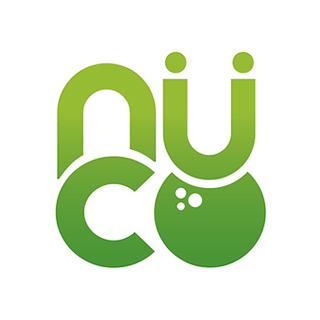 Nuco
Nuco's passion is to benefit local Philippine coconut farmers through the sale of their organic sustainably-grown coconut products. Nuco's organic coconut wraps, turmeric wraps and cassava wraps are made using simple ingredients.
These gluten free and grain free wraps are a healthy alternative to traditional wraps and are ideal for those following a paleo diet, keto diet or vegan diet.
---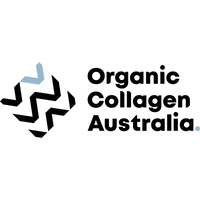 Organic Collagen Australia
The world's first Organic Collagen from 100% pasture raised, grass fed Certified Organic Australian cattle. Organic Collagen Australia was founded with the aim of producing a hydrolysed collagen without detriment to the environment. A pure collagen produced with animal welfare and purity at its core. Our world first organic collagen is free from heavy metals, antibiotics and chemicals and has a proven outstanding Amino Acid profile. That's better for you, better for animals, better for the environment.
---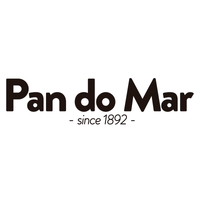 Pan do Mar
Pan do Mar sustainable canned seafoods are sourced from controlled fisheries using traditional methods and made using organic oils and sauces.
Pan do Mar's natural canned tuna, sardines, mackerel and mussels, come from a fully traceable supply chain.
Certified Bcorp, Pan do Mar is committed to the highest standards of transparency and social and environmental responsibility.
---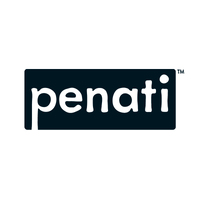 Penati
Penati Crackers are all natural, high in protein, low in carb, sugar free and honestly delicious! High in healthy fats from nuts and seeds, they're packed with nutrients so a little goes a long way.
Proudly baked in New Zealand, Penati Crackers are the brain child of founder Don Grant who, after many months of experimentation, finally cracked the recipe for a clean, healthy and tasty cracker.
---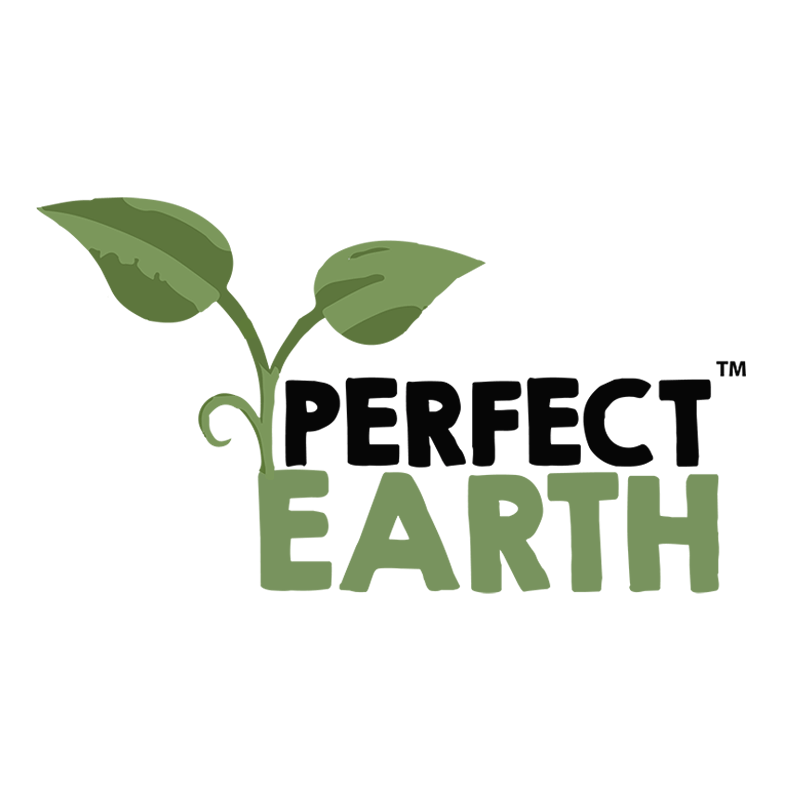 Perfect Earth
Perfect Earth Organic and Gluten Free noodles deliver the kind of taste and eating enjoyment you love in traditional noodles – just without the gluten. The vision of Perfect Earth foods is to transform the lives of communities in Thailand, we aim to work with existing natural and social eco-systems within the Thai hill tribe areas to offer superior organic products that generate knowledge and income to uplift communities while respecting and preserving their unique way of life. We grow our own rice and chia and can trace every batch to the individual farmer.
Versatile, low in fat and with essential fibre and protein, you can enjoy our organic noodles with all your meals. A healthy, certified organic, gluten free, GMO free and vegan alternative to conventional pasta.
---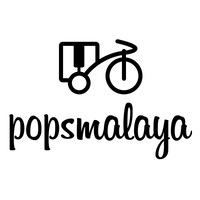 Pops Malaya
Developed by mums and high-school friends Yasmin and Zuraini, Pops Malaya freeze-at-home sorbet bars are an all-natural tropical treat perfect for the whole family. These refreshing pops are made with real fruit, and no artificial colours, flavours or preservatives. Snack through summer guilt free with Pops Malaya portion controlled, vegan and gluten free real fruit sorbet bars
---
---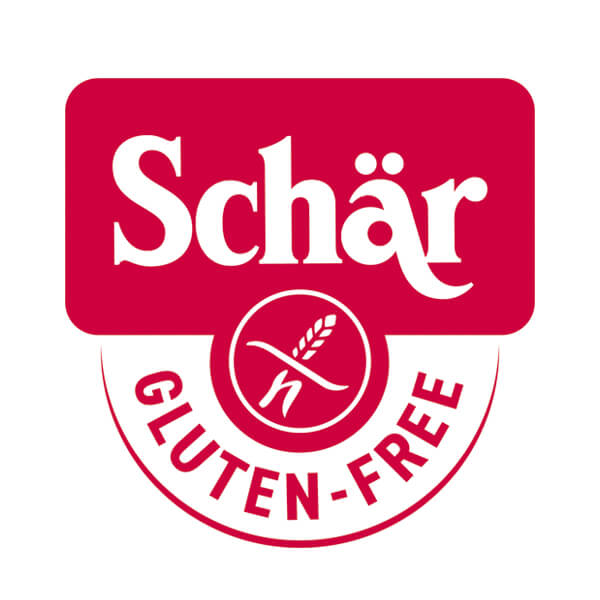 Schar
As pioneers and undisputed European market leaders in the area of gluten free food, Schär products are deliciously tasteful.
Discover the only gluten free brand in Australia that offers a complete range of gluten free bread, biscuits, crackers, and snacking products.
Preservative free and made with premium ingredients, Schar is your one stop shop for all things gluten free with a wide variety of products on offer.
With one-to-one replacements for your favourite conventional foods, Schar is the ultimate gluten free range that will have you craving for more.
---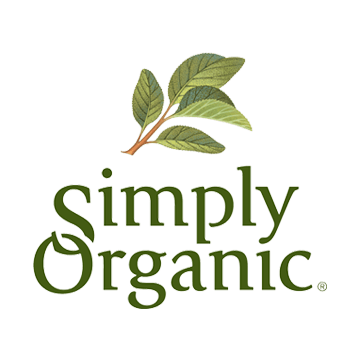 Simply Organic
We are proud to be the exclusive wholesaler and distributor of Simply Organic's 100% pure, organic herbs, spices and seasonings plus fresh food equals delicious, healthy meals for you and your family. We travel the world over to bring you fresh and aromatic hand-selected seasonings of unsurpassed quality. Our commitment goes beyond providing you with the most complete line of organic spices seasonings and flavours available — our purchasers travel the world to develop meaningful relationships with small organic farmers, helping them improve their agricultural methods and profits — and supporting their communities — through programs like Fair Trade and Well Earth™.
Take a food journey with our wonderful selection of organic herbs, spices, flavourings and simmer sauces
---
---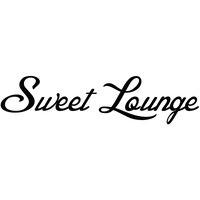 Sweet Lounge
At Sweet Lounge we're more than just confectionery... we're on a mission to provide high quality, non-compromising and delicious sweets to all. Without single-use plastic and without animals in the process.
We proudly champion plant-based innovations bringing our delightful confections to sweet tooths around the world, eliminating animals from production, helping out the environment and providing chewy candies without compromising on taste or texture.
Our treats are deliciously moreish, plant-based, gluten-free, contain no artificial colours or flavours and are made with real fruit juice so you can feel good about eating them.
---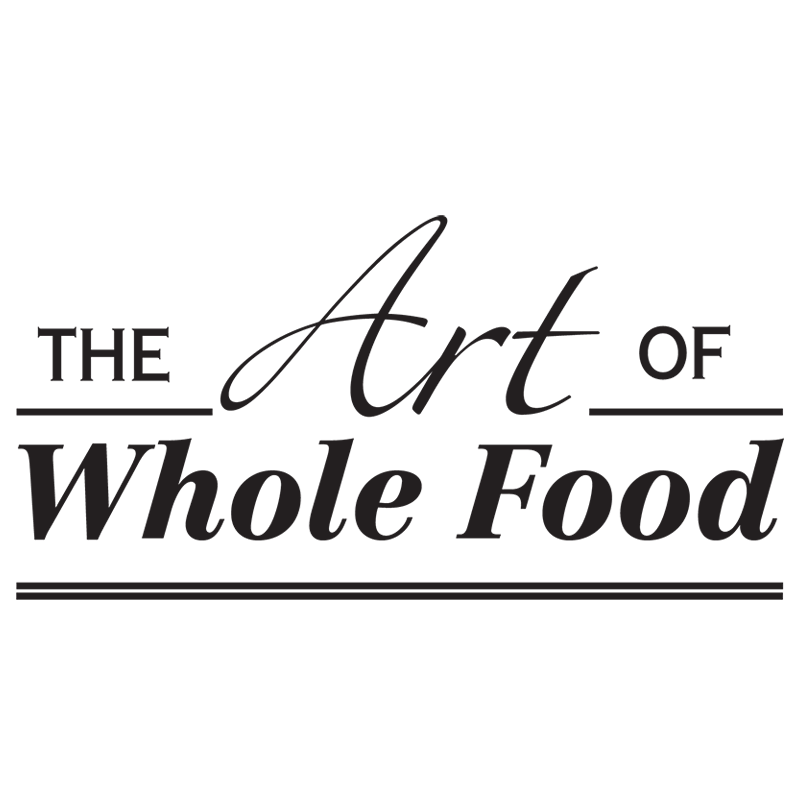 The Art Of Whole Food
Bone Broth has long been known for its digestive health benefits and overall wellbeing - by nourishing the body with essential vitamins and minerals needed for immunity, good gut health, joint and skin care.
The Art of Whole Food is a 100% Australian owned company that prides itself on sourcing fresh, local, premium and quality ingredients to make bone broths that are slow cooked to extract maximum flavour and nutrition. They contain all natural ingredients, with no artificial colours, flavours or preservatives added. They are also paleo, gluten free, dairy free, non-GMO and BPA free. These products can be stored ambient or refrigerated.
---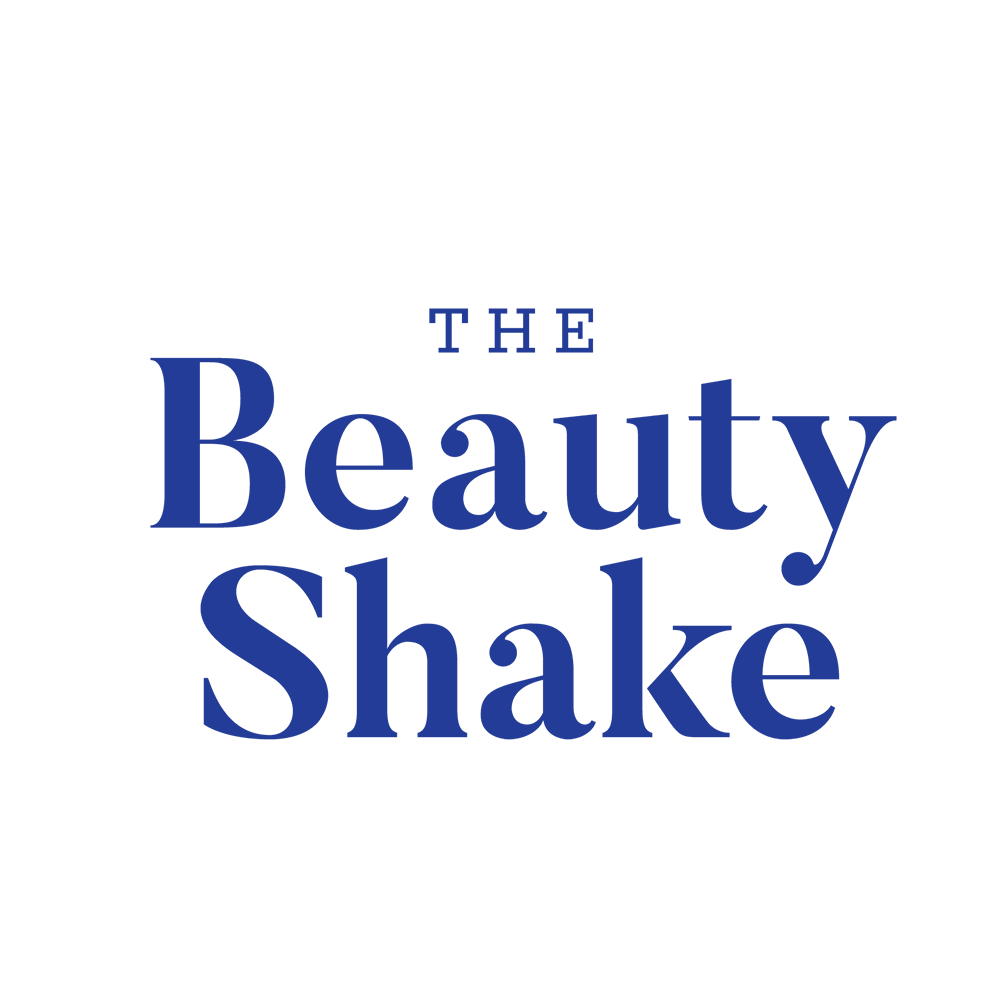 The Beauty Shake
Australia's most researched natural marine collagen peptides with clinically proven benefits in just 8 weeks! 100% Pure Marine Collagen by The Beauty Shake is one of the best collagen supplements in Australia, using trademarked Naticol® marine collagen that is of premium quality and manufactured using a gentle enzymatic process to ensure the finished collagen delivers high bioavailability and fast absorption.
A daily collagen powder for improved skin hydration, less visible wrinkles, healthy hair and nails, improved joint health and digestion. Our natural marine collagen sachets are perfect for those on-the-go, making collagen supplementation more convenient.
---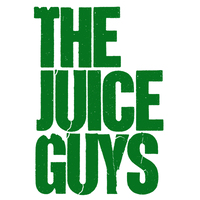 The Juice Guys
At The Juice Guys we're all about delivering your tastebuds 100% delicious juice for any occasion. Made from real juice, 100% not from concentrate, with no added preservatives
or flavours so you can quench your thirst without any worries.
All of our juices are cold pressed and pasteurised in the bottle. It's a unique method that assures minimal heat treatment, meaning that the integrity of the juice is maintained
throughout the bottling process.
The Juice Guys is blended in the beautiful Adelaide Hills, a region famous for wineries and orchards due to its temporal climate. The weather and pristine air and soil make it
ideal for growing the fruit and vegetables that go into our juice.
---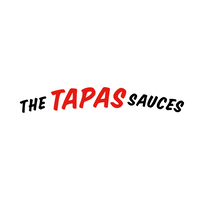 The Tapas Sauces
The Tapas Sauces offer an easy, tasty and healthy way to enjoy the authentic flavour of Spanish cooking. A family company with more than 50 years' experience in the natural foods industry, The Tapas Sauces deliver traditional sauces of Spanish bars and restaurants for you to enjoy at home.
Essential components to the Spanish cuisine, our sauces are a convenient and versatile addition to your pantry. Made from quality all natural ingredients The Tapas Sauces range is preservative free, GMO free, gluten free and vegan.
---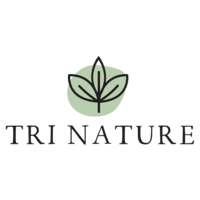 Tri Nature
Since 1989 Tri Nature has been committed to providing Australian families with affordable environmentally friendly cleaning products. We've removed harsh, aggressive chemicals and unnecessary fillers from your everyday household products, making them a safer and healthier choice for your family and the planet.
---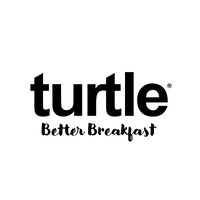 Turtle Cereal
Turtle is all about making better breakfast. Enjoy the classic cereals you know and love but with wholesome, healthy, organic ingredients. A delicious way to start the day, with less sugar and more fibre.
Turtle Cereals are made with organic ingredients from a fair & sustainable supply chain and their boxes are made from 80% recycled material.
---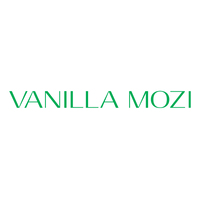 Vanilla Mozi
Vanilla Mozi has developed a range of Natural Outdoor Protection that's completely free from pesticides. Based on biomimicry, our unique formula containing Vanilla and Spearmint, masks your human scent to make you smell like a flower. This creates an innovative form of outdoor protection that's gentle on the skin and a pleasure to use. Vanilla Mozi is safe for the whole family including babies and highly sensitive skin. It's packed with nothing but lush plant oils, butters, waxes and essential oils that will leave your skin feeling soft and hydrated.
---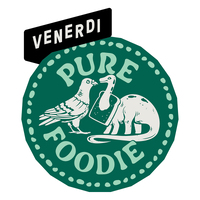 Venerdi
At the forefront of a bread revolution, Venerdi is primarily focused on producing functional breads for the gluten free paleo and keto diet lifestyle.
Hailing from New Zealand, Venerdi offer a variety of gluten free and paleo bread types to suit all tastes. Discover the best-selling Keto bread range, made using whole, natural ingredients.
The complete range is also dairy and soy free.
Venerdi are committed to making the best gluten free breads with nutrition and health at the heart of the recipe. Their products give you the ultimate eating experience – from incredible taste and texture, through to how you feel well after you finish the very last mouthful.
---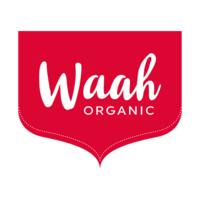 Waah Organics
Waah Organic's range of organic ready-to-eat vegan meals are wellness in a box! These plant-based meals are free from additives and preservatives and made only with the finest natural and organic ingredients to provide you with quick meal options that are both healthy and delicious.
Our range of Waah Organic Simmer Sauces will have you cooking up traditional Indian dinners in no time. Simply add your favourite meat and vegies to this gluten free and vegan base. Indian cooking has never been so easy.
---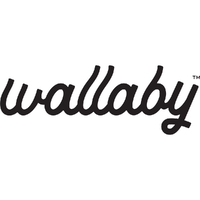 Wallaby Water
Traverse 120kms north-west of Melbourne and discover the pristine surroundings of Mt Buninyong, an extinct volcano where natural springs born from abundant rainfall give life to our uniquely alkaline water. Volcanic lava remnants filter out any particles from the rainwater and add a perfect balance of natural minerals and electrolytes.
At Wallaby we think plastic has got to go; that's why we're bringing you deliciously fresh Aussie spring water in eco-friendly aluminium cans. They're recycled more often than plastic, glass, and cartons. They're also infinitely recyclable so they can be recycled over and over and over again. Plastic bottles are a huge problem. Here's to one less!
Wallaby proudly donate 10% of profits from every can to help support our magnificent Aussie wildlife.
---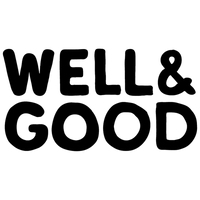 Well & Good
Creating delicious, heartening food for people with allergies and special dietary needs is what Well & Good does best. Produced locally in Melbourne, Well & Good premises and products are completely gluten, dairy, nut and soy free. Offer your customers delicious 1-to-1 gluten free replacements for their favourite bakery treats this Easter!
---
---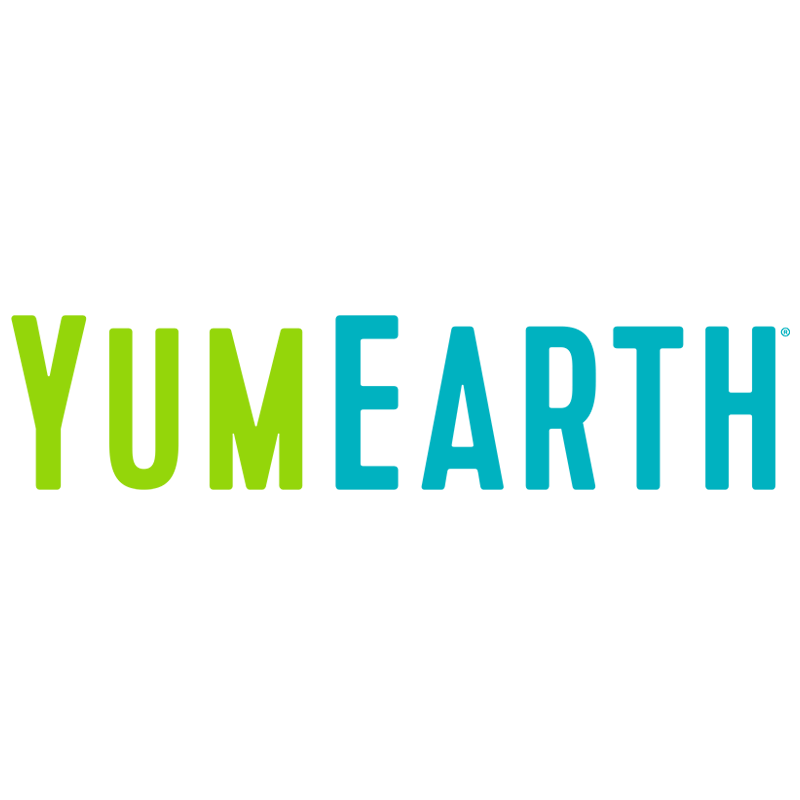 YumEarth
Using simple ingredients without the use of artificial flavours or colouring, YumEarth's range of organic confectionary are USDA organic, gluten free, non-GMO and vegan.
YumEarth products are free from the top 8 allergens and specialise in making organic confectionary that everyone loves and parents can feel good about giving to their children.
We've got you covered with a range of tasty organic lollipops, fruit chews, licorice and gummies.
---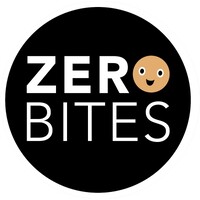 Zero Bites
Zero Bites is a Melbourne based family-owned business making certified organic snacks since 2015.
Zero Bites was created after founder Claudia's youngest child was diagnosed with food allergies. It was tricky enough avoiding food allergens, but scrutinising labels made Claudia realise how many additives and preservatives were lurking as 'numbers' in packaged foods. Unsatisfied with the options available on the market, she started making her own!
A delicious and healthy combination of organic oats, coconut and chia seeds, our Organic Oat Clusters make the perfect morning, afternoon, or lunchbox snack. Made in small batches and minimally processed our snacks are timesaving and worry free – perfect for the whole family to enjoy.
---